Hyper Front is a Valorant clone, claims Riot Games and is suing NetEase
Riot Games is suing NetEase because they allegedly copied Valorant with their mobile shooter Hyper Front. The studio is demanding a large amount of damages because the Chinese developer is said to have used the ideas of the League of Legends developer.
Brazenly stolen? Riot Games is suing NetEase
As reported by Polygon, Riot Games claims that Hyper Front is "a copy of essential parts of Valorant" and has inherited many design decisions that went into Valorant. Including "Characters, Maps, Weapons, Weapon Skins and Charms".
Due to the different copyright laws in different countries, Riot Games has filed the lawsuit in many different countries – including Germany and the UK. You can find the application at Polygondotcom.
Hyper Front currently has over a million downloads and more than 50,000 reviews on the Google Play Store. The shooter is not available in the US, where Riot Games is headquartered. I couldn't find the game in the German store either. The exact number of players is not yet known.
---
More on Valorant:
Riot Games titles are slowly appearing in the Microsoft Store for PC Game Pass
Valorant is well on its way to coming to consoles
Riot Games wants to make Valorant the "world's leading first-person shooter" in e-sports
---
Riot Games' application includes several screenshots juxtaposing characters from Valorant with heroes on Hyper Front to highlight their similarities. Here are a few examples: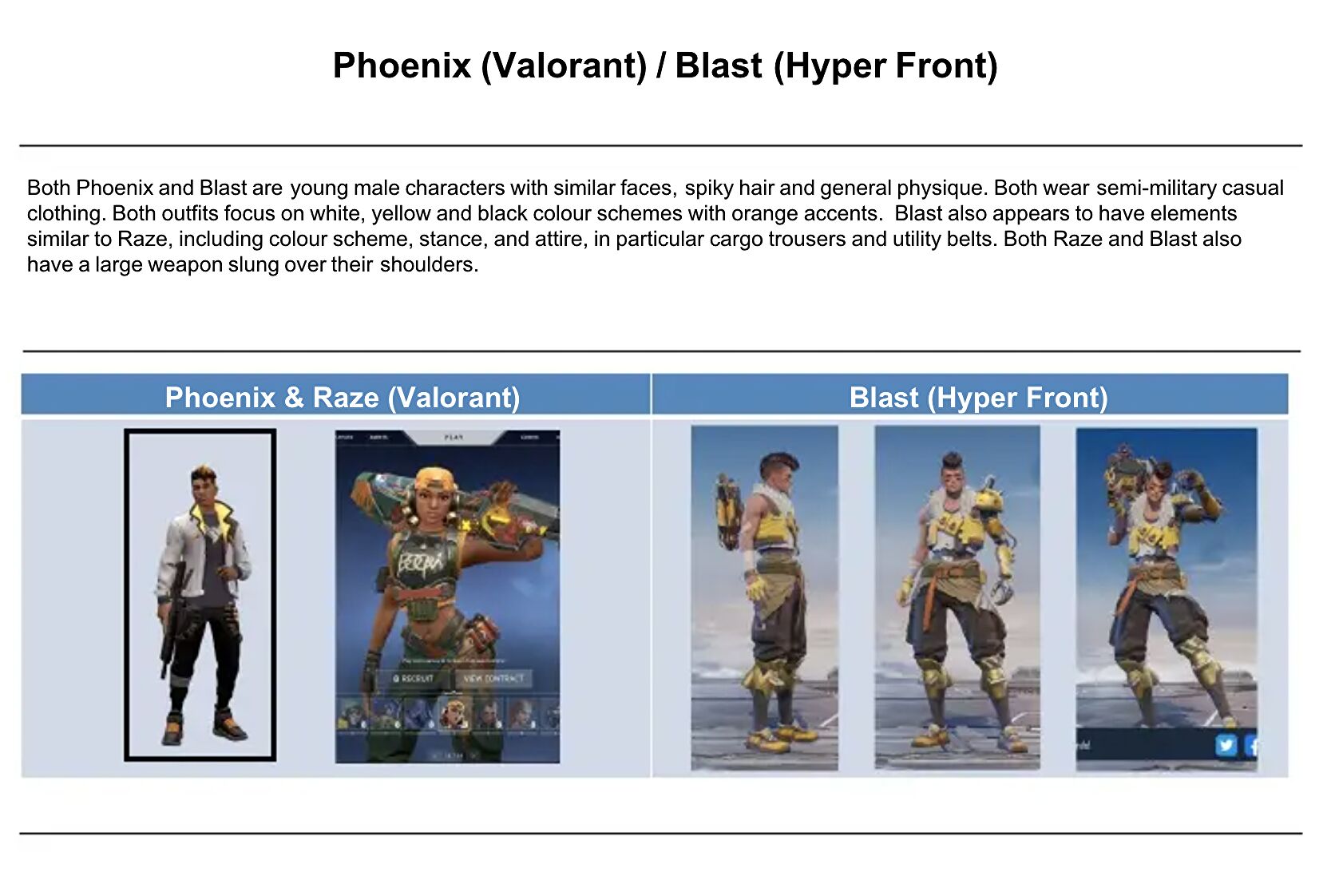 Here you can see the two Valorant characters Phoenix and Raze on the left and on the right a Hyper Front character Blast who looks like a mix of the two.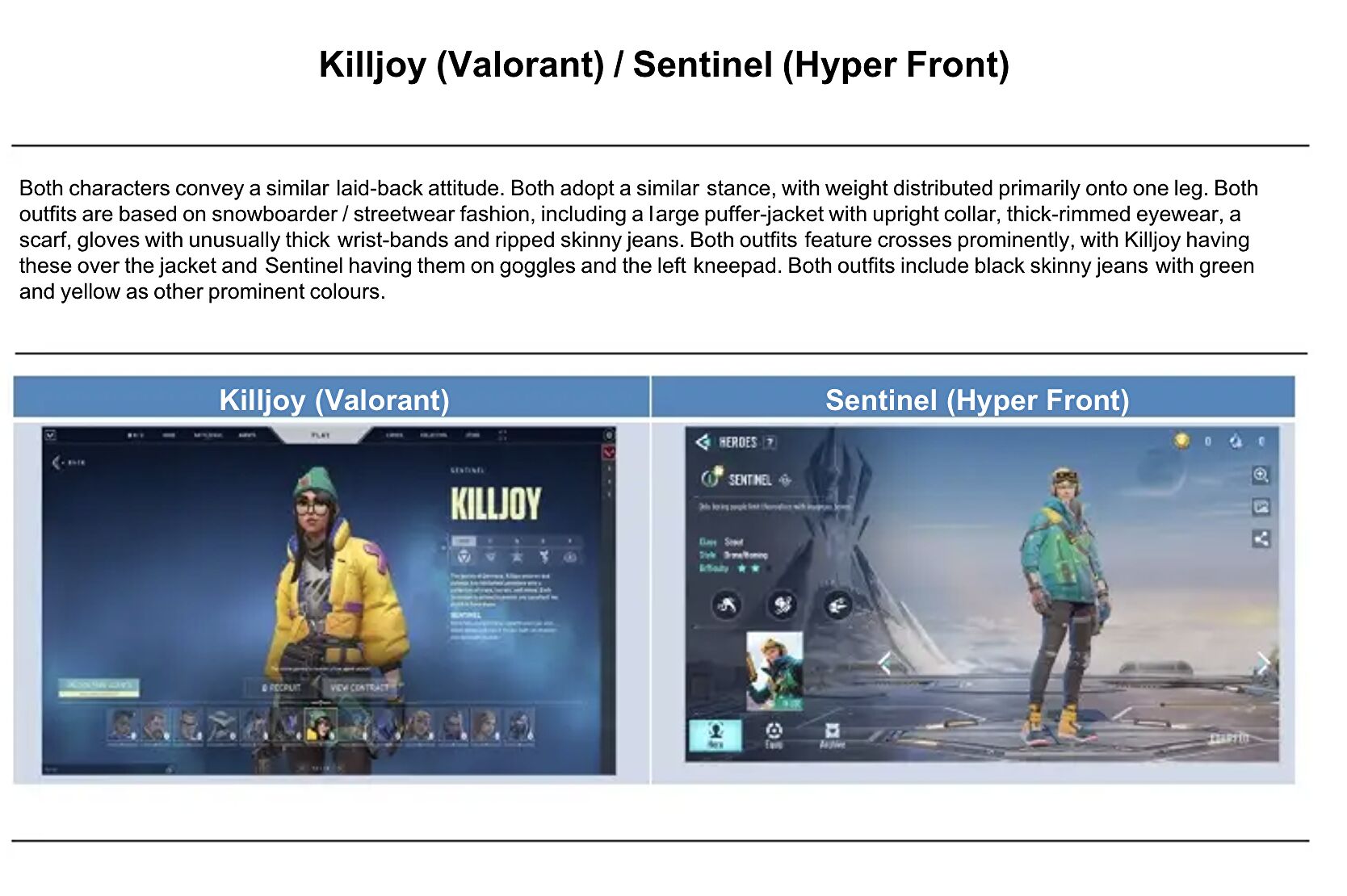 Riot attorney Dan Nabel told Polygon that while NetEase made small changes, it wasn't enough to fix the copyright infringement.
"We don't think that changing the color of a character ability or slightly changing the visual appearance changes anything about the fact that it's copyright infringement. It's like the old saying, 'You can put lipstick on a pig , but it's still a pig'."


Reference-www.eurogamer.de