Anno 1800 (PS5, Xbox Series X/S) in the test – how good is the implementation?
Nice implementation of the PC development game for the consoles with good controls and potential for addiction, but unfortunately without future DLC support.
Almost exactly four years after its release for the PC, Ubisoft brings Anno 1800 to the consoles. Xbox Series X/S and PlayStation 5 to be precise. Does managing your own island also work on the consoles? How is it all controlled? And is it going well? This article is about how well the implementation turned out. As for the gameplay aspects of the base game, I'd like to refer you to our original Anno 1800 review.

To see this content, please allow targeting cookies.

Manage cookie settings

To see this content, please allow targeting cookies.

Manage cookie settings

Anno 1800 offers this on the consoles
What you get when you buy Anno 1800 on your console of choice is the base game. Of course not in the form it looked like four years ago. All the free updates released since the PC launch are integrated here. Ubisoft Mainz has also expanded the tutorial and included Annopedia, an in-game reference book on features, mechanics and more.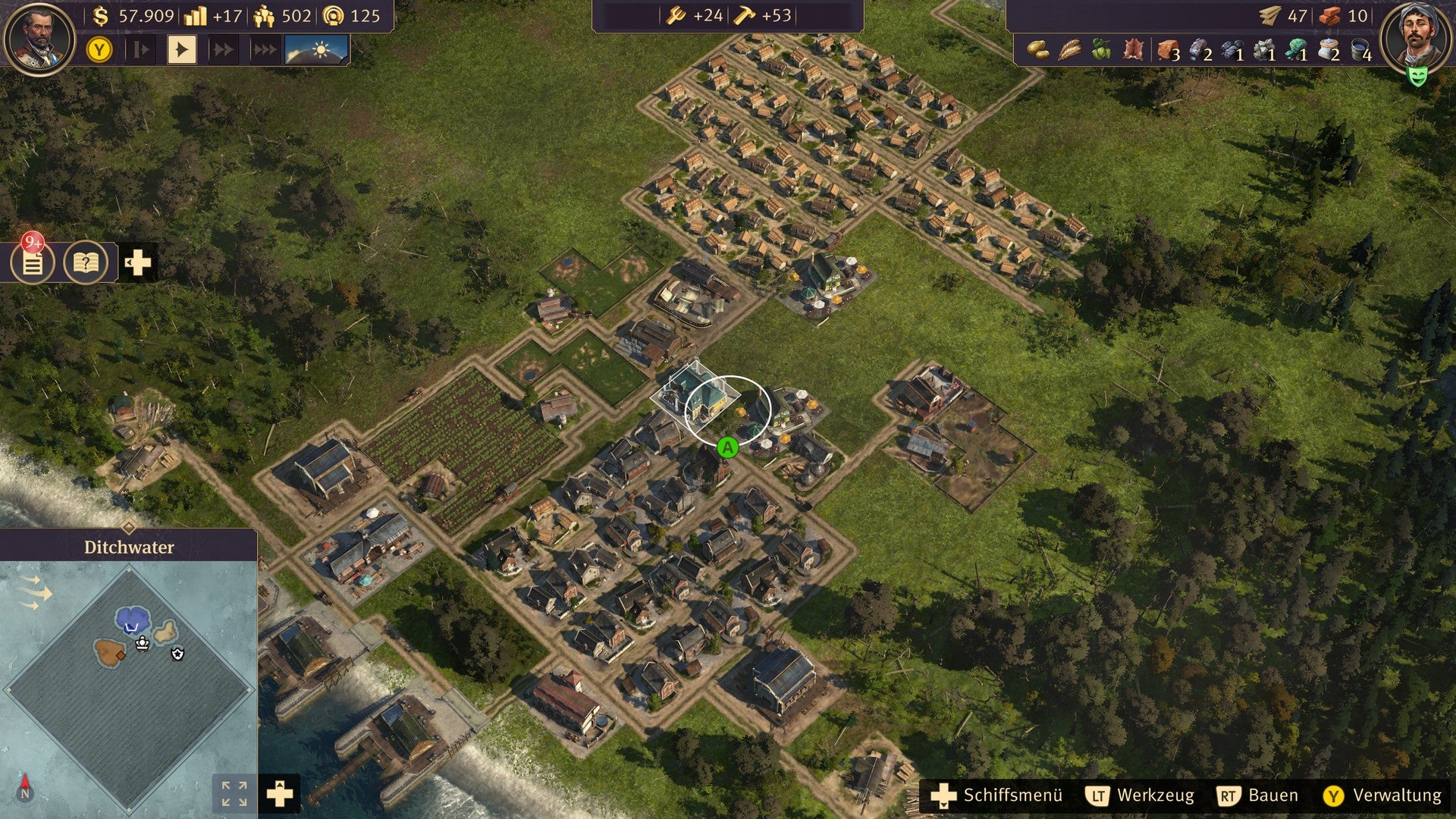 This also includes a controller adapted to the platforms. If I had to summarize it briefly, I would say that the adaptation is well done. There are actually no problems with this, the tutorial will take you by the hand at the beginning and show you how to deal with the menus and the cursor in the middle of the screen. Even if I sometimes found it a bit strange that the focus is no longer on a window that is open on the side as soon as you move the stick briefly or come up against it. But after a short adjustment phase you have everything under control. And if it gets too stressful for you, you can always slow down time.
As far as multiplayer is concerned, you can play with up to 16 players online. Up to four players per team are possible in co-op mode. However, all this is limited to the respective platform, cross-play is not supported by Anno 1800. In contrast, cross-progression between Xbox and PlayStation is possible. From a technical point of view, everything ran as smoothly as possible, although the loading times for an SSD seemed a bit long here and there. It's always nice to zoom in close on the world and see the residents scurrying about and going about their business. As far as I can judge from my experience, all of this always runs smoothly at 30 fps.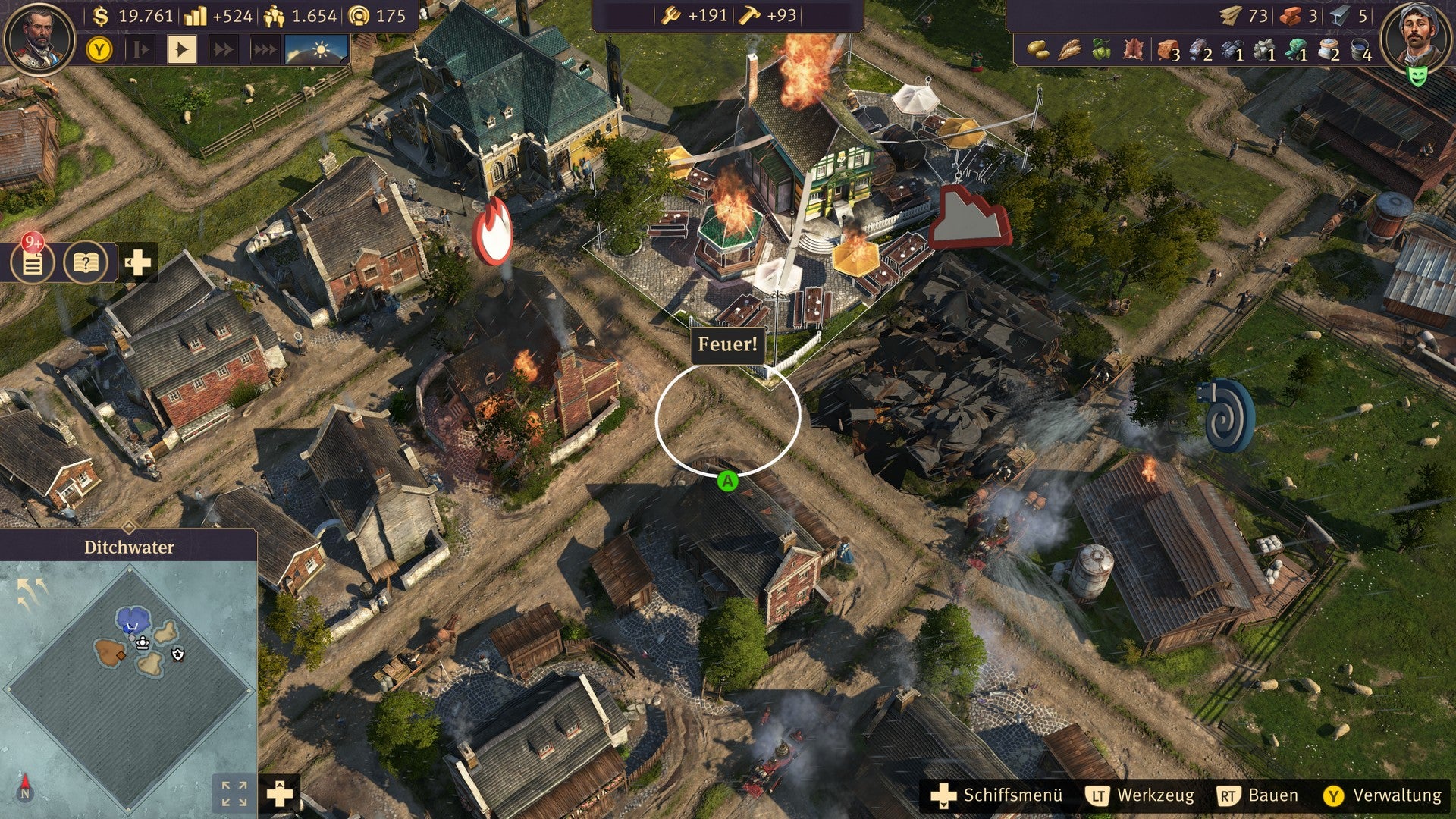 What about the extra content?
A downer in the console version is the sole focus on the base game. On the PC, Anno 1800 has received four season passes with additional gameplay and content additions. According to Ubisoft, they will not bring this to the consoles and not even one, two or three of these DLCs have been implemented in-house. So: On the consoles, Anno 1800 is nothing more than the base game with the improvements from four years of updates.
And that's a shame. The situation is different with cosmetic DLCs. Nine cosmetic DLCs will already be available at launch. Four more, which will also appear on PC, will follow later this year. To be honest, I would rather do without it than the other DLCs.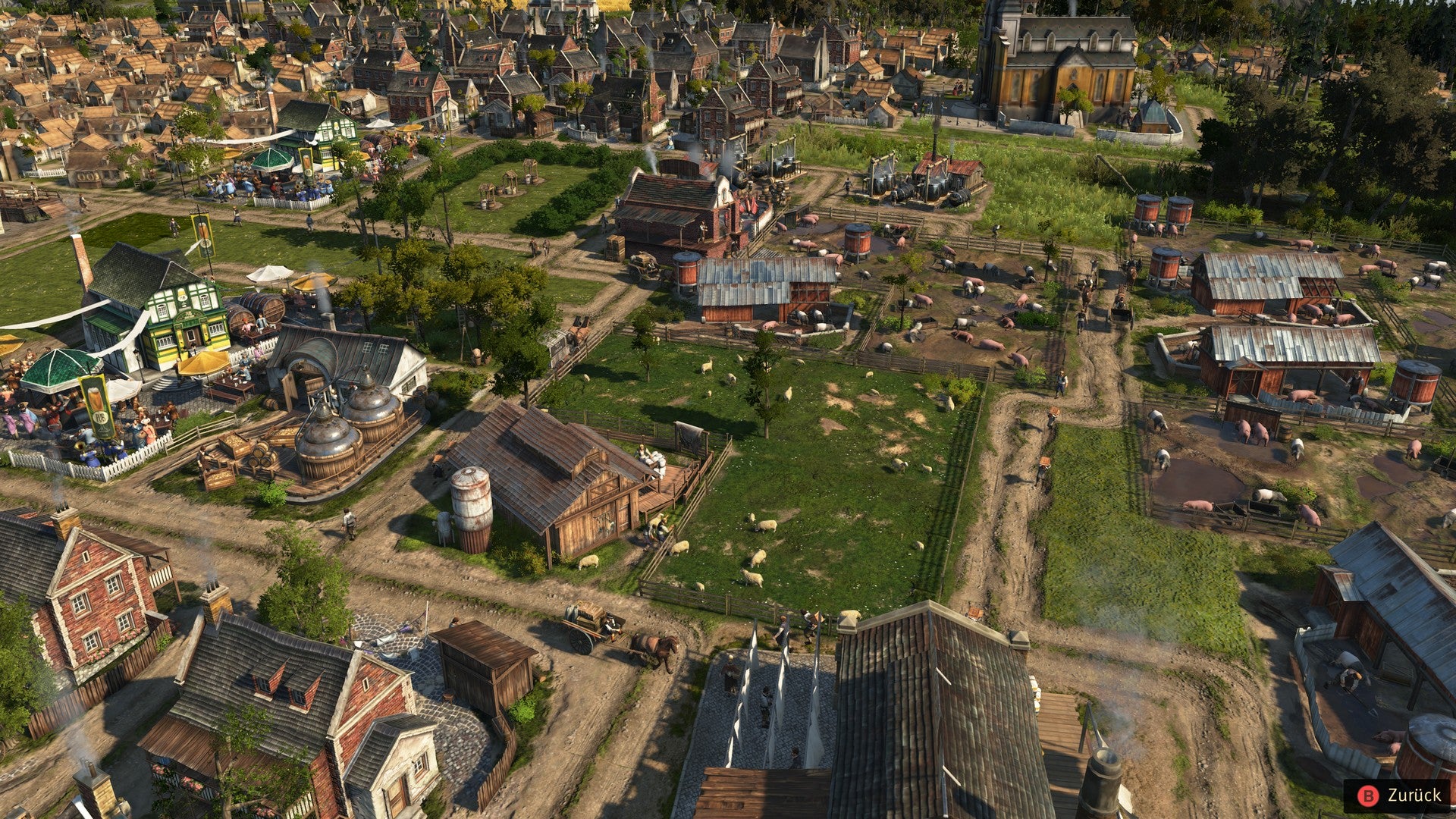 Anno 1800 (PS5, Xbox Series X/S) – Conclusion
Which ultimately doesn't mean that you can't have fun with Anno 1800 as the base game. That's definitely true and the game with its comprehensive economic system is definitely worth the money in this form. Nevertheless, a bitter aftertaste remains: Anno 1800 is already coming to the consoles, but due to the cancellation of the season passes it feels as if you are not 100 percent behind it.
The implementation is technically and in terms of control successful, Anno 1800 can be played well on the console. Again, it's easy to get lost in this game, spending hour after hour perfecting your cities and economies and making sure everything runs smoothly. If you've always played an Anno but didn't want to do it on the PC, I can only recommend Anno 1800 on PlayStation 5 and Xbox Series X/S.
Anno 1800 (PS5, Xbox Series X/S) Rating: 8 / 10
Anno 1800 (PS5, Xbox Series X/S) – Pros and Cons
Per:
Comprehensive economic system with production chains
Motivating game concept that can keep you hooked for hours
Includes all free updates of the PC version
Good gamepad controls
Cross progression between Xbox and PlayStation
Nice looking graphics
---
Cons:
Loading times are relatively long
Season Passes will not appear on consoles
No cross play
Developer: Ubisoft Mainz – Publishers: Ubisoft- Platforms: Xbox Series X/S (tested), PlayStation 5 – release: 03/16/2023 – Genre: City building simulation, strategy – Price (RRP): €39.99 (Standard), €49.99 (Deluxe)


Reference-www.eurogamer.de