Reveil briefly reminds of PT. I can't wait to see what the psychological thriller makes of it!
In his daughter's nursery, Walter Thomson searches for his daughter, who has disappeared along with his wife. He finds the key to her diary in a life-size wooden clown's head, where he initially only discovers harmless pictures, but soon also unsettling scrawls. Then he turns around and sees that one wall of the room has suddenly disappeared. Behind it, through a short stretch of forest, he comes to an abandoned circus – the same circus in which he and his wife once worked…
No, Reveil will probably not be a real horror game, but rather a mixture of scary and narrative game. At least that's how it seemed when I took the first steps in the "psycho-thriller" that was created by Pixelsplit and is due to be released in 2023 as part of a presentation at Daedalic. In any case, what happens to Thomson in the first few minutes is not really scary. But I would describe it as very disturbing if part of the house is suddenly missing. When a door is slammed shut by an invisible hand. And when you first walk through a hallway that turns right and leads into a room with a high ceiling.
This is such a striking floor plan that I ask what the similarity to PT is all about. And in fact, Pixelsplit deliberately wants to play with well-known set pieces in order to tell an interesting story about them. Of course I don't get any details, but the developers probably want to get into the heads of their players in order to turn some things upside down towards the end.
I am excited. Of course, I can't draw any conclusions from such a brief impression. But what I saw in the first few minutes makes me curious. The initial situation, that no one is present, of course seems familiar. But what role, for example, do the other children of the same age as Walter's daughter, to whom one finds references here and there, play? I felt a bit like unraveling a mystery a la What Remains of Edith Finch. A mysterious thriller could start worse!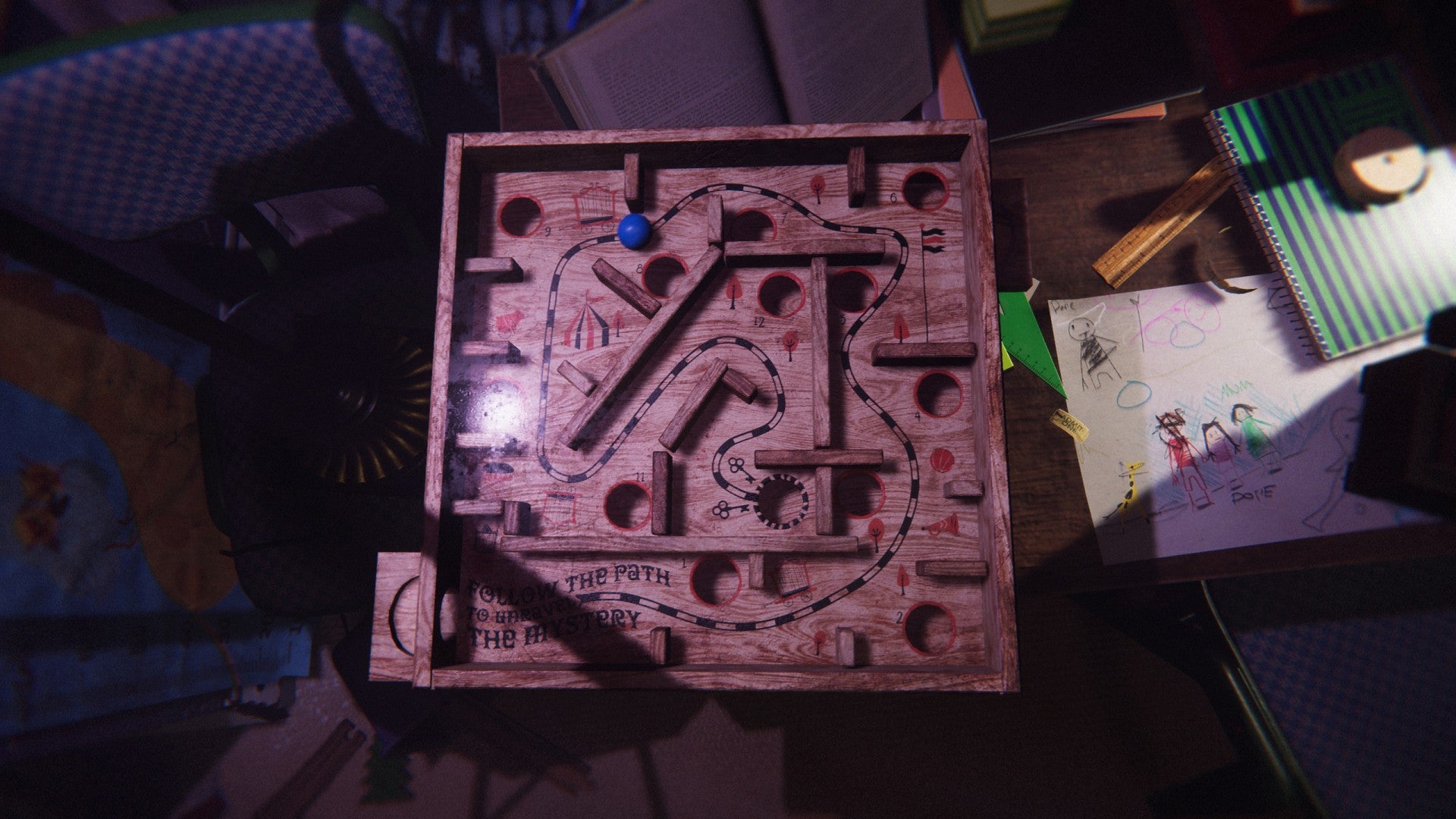 Small puzzles seem to make up the bulk of the action. For example, at the entrance to the circus, Walter has to play an old-fashioned slot machine with mechanically folding obstacles – I found that entertaining for quasi-historical reasons. Previously, I balanced a small ball on one of those boxes with a multi-directional tilting surface so that it could find its way past several holes to the finish.
There was a key in a music box that you have to wind up yourself. A disturbing labyrinth leads past suggestive motifs. And a melody that is as calm as it is eerie sounds from the system… As difficult as it is to write something concrete about Reveil right now, the staging of the first steps is as stylish and Pixelsplit cleverly scatters breadcrumbs on the way to the Head by Walter Thompson. What did he do or go through?


Reference-www.eurogamer.de